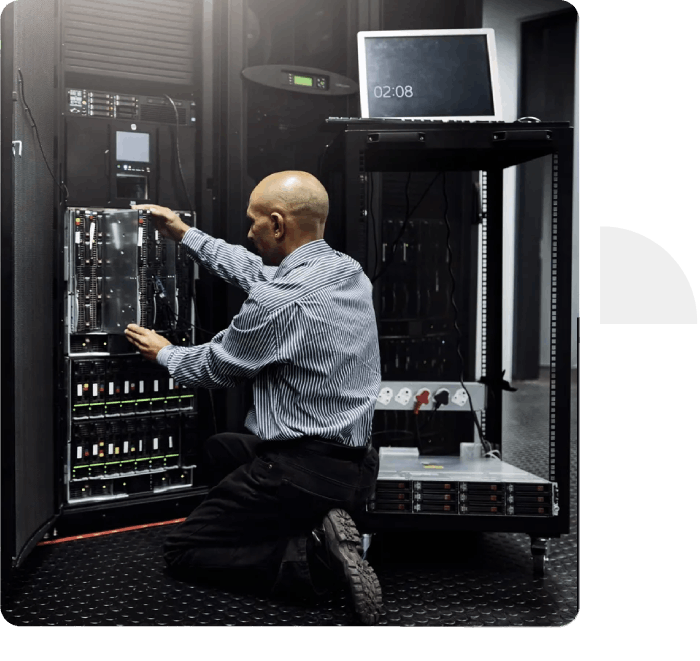 National Network Solutions delivers customized and cost-effective answers to our customer's business needs. We provide our clients with cost-efficient and quality work. We take the hassles and worries out of the service industry and allow our clients to focus their & time, energy, and resources on their business needs.
At National Network Solutions, we provide On-Site Service solutions for private clients, as well as Prime contractors across the US. We provide services, including same-day and next-day on-site service commitments. Our field service engineers average over 18 years of experience. We understand clients have critical SLA commitments; at National Network Solutions, we pride ourselves on meeting these SLAs and, at the same time, providing our clients with real-time closing and shipping information.
By outsourcing your technology needs, you will
Contact us today to see how our professional services can help your business needs. We have customized our technical forces and management to provide the highest quality of service that a company deserves. We also provide the lowest possible prices to our customers. We have built a strong reputation for delivering prompt, quality services that meet and often exceed our customer's demands. Our quality service is the basis for maintaining long-term contracts and is a point of differentiation between our competitors and us.